What's fun at Yogurt Beach
Yogurt Beach Naperville is located in the Town Centre Shopping Mall in Naperville, Illinois (just down the street from Tamarack Golf Club).
This local, family owned, business is the ultimate "10 minute vacation" spot!
Yogurt Beach Frozen Desserts offers over 21 self serve gourmet & homemade flavors of frozen yogurt, custard, sorbet & gelato. Our tiki hut condiments bar hosts 40 plus toppings that our "vacationers" can enjoy while sitting at a surfboard table- listening to laid back beach music.
Yogurt Beach is a community supportive establishment and has donated over $50k to schools, charitable organizations, and local neighbors in need.
Our store is allergy friendly and we take great pride in being the cleanliest, best tasting, most fun frozen dessert experience you can imagine. We are your 10 minute vacation getaway! Hit our Beach for a chillicious experience. Don't feel like getting out of your car? Order ahead and use our Curbside Pick Up.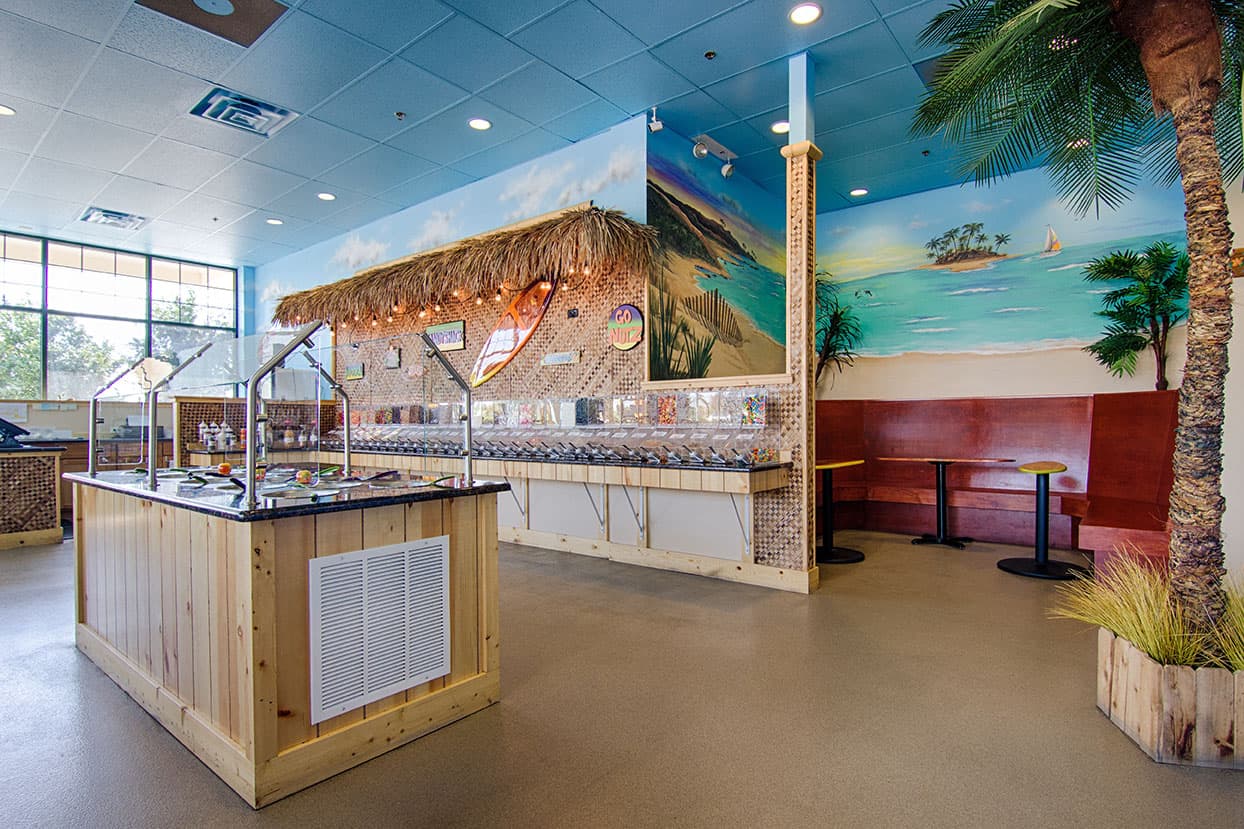 We like to keep our eyes out for great talent – people that are friendly, energetic, and self-motivated!
Interested in working "at the beach"? You have a few options:
Download the application form below and email it to applicationsil@yogurtbeach.com or drop it off at Yogurt Beach OR fill out our online application.
All candidates must be 16 years or older and have a valid driver's license to be considered. We invite you to apply!